Why choose WooCommerce instead of Shopify
Ref: https://www.cloudways.com/blog/migrate-shopify-to-woocommerce/



Here are a few reasons you might want to switch from Shopify to WooCommerce:
More control over your store
WooCommerce allows you to have full control over your website. It's open-source, which gives you the power to customize it as much as you'd like. You can create exactly the store you want without limitations.
With WooCommerce, you have full control over:
Search engine optimization. While your search engine rankings are largely based on the work you put into your site and content, WooCommerce allows you to edit every single aspect of your SEO, no matter how technical.
You'll also benefit from its seamless integration with WordPress, which enables you to easily publish consistent, high-quality content. For example, The Coffee Bros do an excellent job integrating blog content into their online store. Their posts answer user questions like, "What's the best water temperature for coffee?" so customers can find the information they need to know without ever leaving the site.
Payment gateway integration. Both Shopify and WooCommerce offer integration with major payment solutions, but WooCommerce allows you to connect to lesser-known, niche payment gateways that might be necessary for an international store. View available payment gateways with WooCommerce.
Or, choose WooCommerce Payments, a seamless solution that simplifies the entire process for you. Manage payments, disputes, deposits, and recurring revenue from the same place you handle the rest of your site. Reduce cart abandonment by accepting payments directly on your site, along with Apple Pay for one-click checkout. Plus, you can even take advantage of instant deposits, so your money ends up in your bank account within minutes (unlike Shopify's two-day minimum). When it comes to money, you want something that's simple and easy to understand — WooCommerce has you covered.
"Shopify wasn't giving us an option to do much of anything to where we really wanted it to be, so we switched over to WooCommerce. Couldn't be happier with our decision as a company – not one issue since we started."

Michelle Moore, Strands of Humanity
And, unlike WooCommerce, Shopify charges additional transaction fees for all third-party gateways. After you've worked hard to create fantastic products and market them to new customers, the last thing you want is to narrow your profit margins. Even for small stores, additional transaction fees can amount to thousands of dollars in lost revenue.
Backups. While Shopify allows you to export customer data and orders, you have to pay a fee to back up your website design and settings. WooCommerce, however, has a variety of excellent, free backup options. And if you need more advanced functionality, Jetpack Backup is an excellent choice. It stores your files separately from your website for extra protection, and can even save all of your order information and changes in real time.
As your online store grows, it's important to maintain as much control as possible so that you can make the best decision for your specific situation. For example, when scaling your store, you may need to upgrade to a host that can handle more traffic or provide advanced security options. With WooCommerce, you can choose any hosting provider that you like.
Endless flexibility and customization
One of the biggest benefits of WooCommerce is its flexibility. Both WordPress and WooCommerce are open-source, which means that anyone can copy, modify, or change the source code however they'd like. In contrast, Shopify is closed source; they retain full ownership over their core code.
An open-source content management system, like WordPress, also means that there are endless customization options because developers can create plugins or themes to serve any number of specific functions. The WordPress plugin repository has more than 54,000 free options that help with everything from design to functionality and marketing. And WooCommerce offers an extension marketplace with over 300 add-ons built specifically for online stores.
If your products are complicated or unique, you can set up your store however you'd like with WooCommerce. Here are a few ways to do that:
Of course, you can also sell everything from products and services to downloads, subscriptions, memberships, and bookings.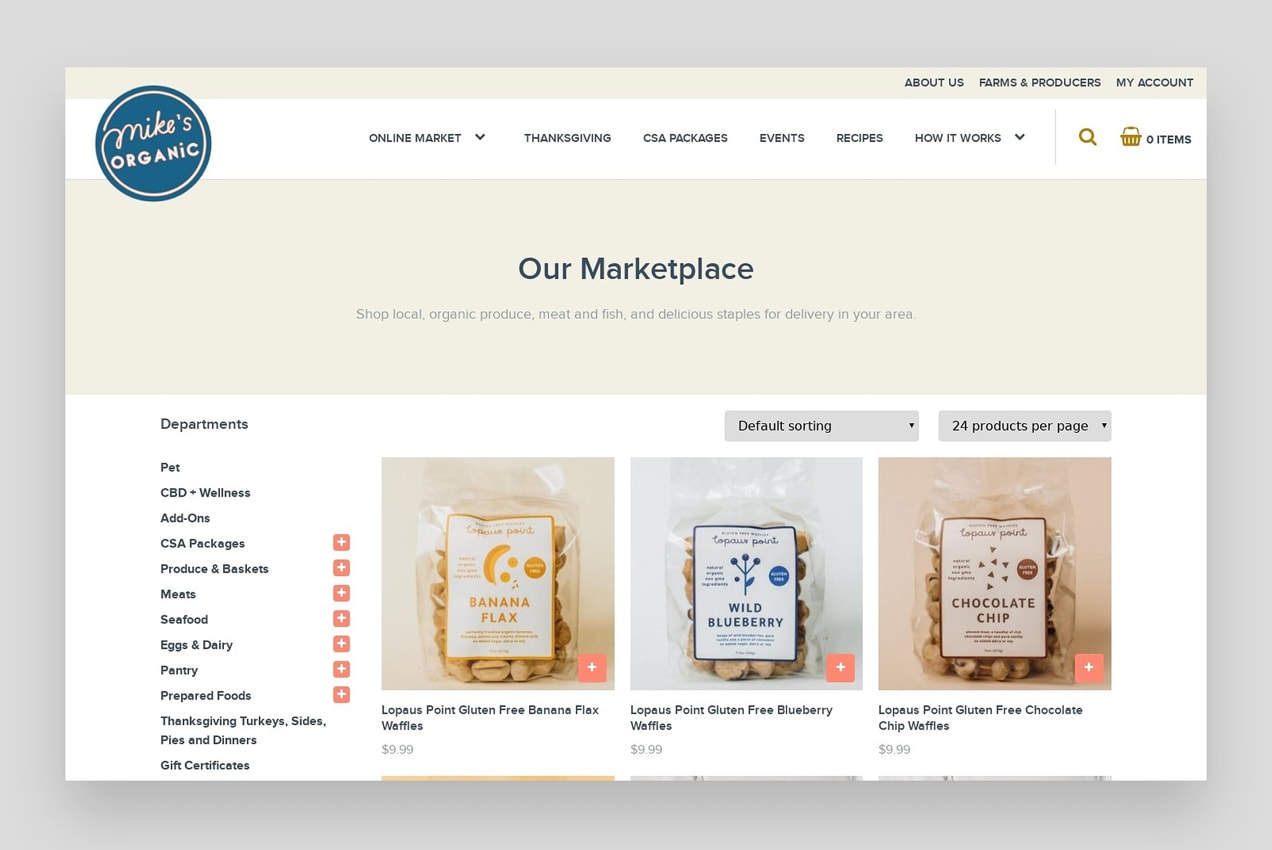 Here are just a few examples of businesses using WooCommerce:
View even more examples in the WooCommerce Showcase.
When it comes to designing your eCommerce site, the integration between WordPress and WooCommerce provides a big benefit. Thanks to the free WordPress block editor, you can create virtually any design you want for landing pages, blog posts, categories, and more. Add elements like text, images, videos, galleries, and columns (to name just a few) in a couple of clicks without needing to know any code or hire a developer.
There are also endless website themes that range from customizable designs to drag-and-drop layouts for niche stores. Block Shop, for example, was designed specifically for WooCommerce, and helps you align your online store with your brand's style.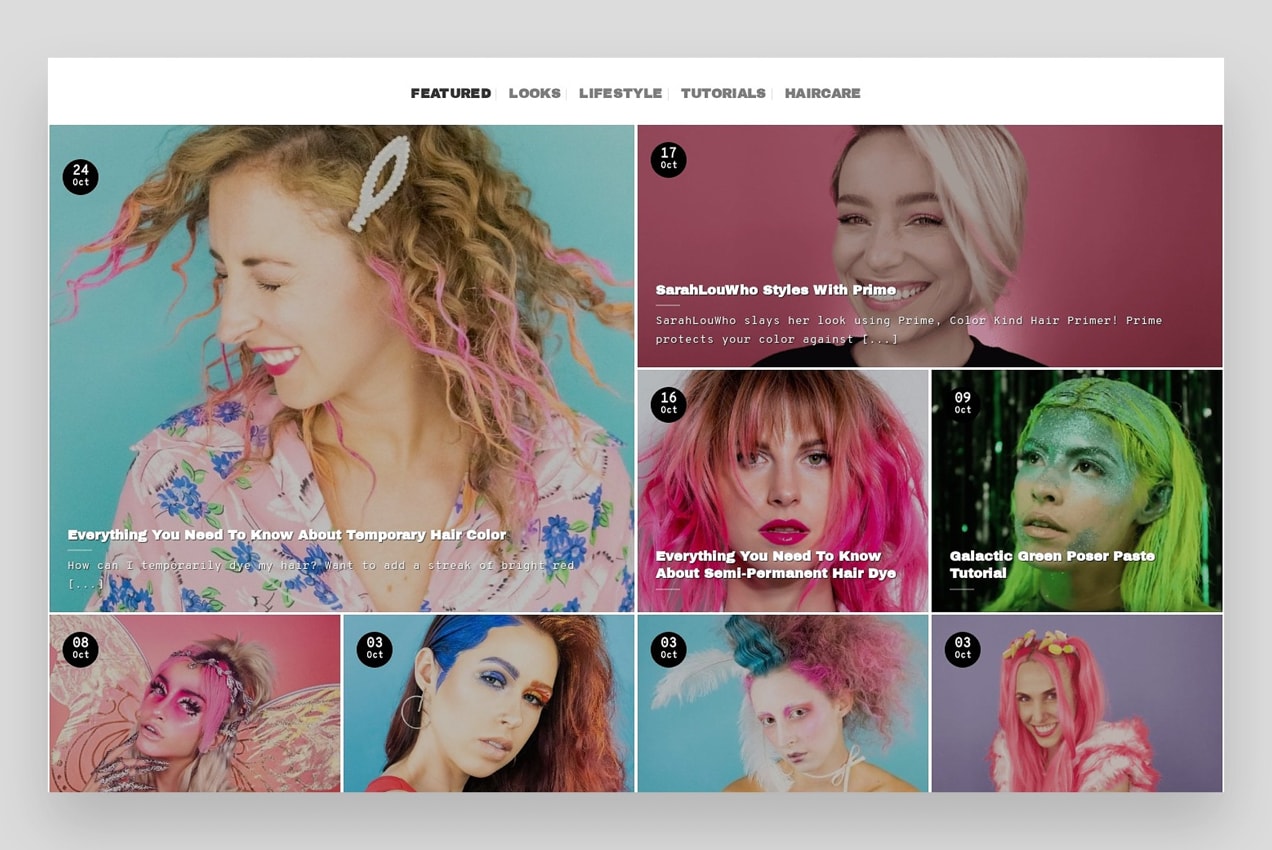 Your site design can be as simple or as complex as you'd like it to be. Here are a few examples of stores using WooCommerce to create beautiful designs:
More control over pricing
Both WordPress and WooCommerce are free, so you'll just be responsible for your domain name, hosting, and any extensions that you'd like to use. You can choose any provider and mix and match extensions based on your needs. This flexibility prevents you from paying for functionality that you don't use.
Read our WooCommerce Pricing post for a clear idea of how much it costs to run a WooCommerce store.
If you use Shopify, you're charged for the following:
Monthly plans. Depending on which Shopify plan you have, you could be paying between $29.99 and $299 a month. The more features you want, the more you have to pay. For example, if you'd like to offer live shipping rates, you need to use the Advanced Shopify plan.
Add-ons. Many Shopify add-ons that provide additional functionality require monthly fees. For example, if you want to offer waitlists for your products, you would need to pay an additional $14.99 a month ($179.88 a year). This can quickly add up! Many WooCommerce extensions are free, and paid extensions often charge a yearly fee that can save you money. For example, waitlist functionality would cost just $49.00 a year.
Transactions. If you use an external payment gateway, Shopify takes between 0.5% and 2% per transaction, in addition to any fees your payment gateway charges. It doesn't take long for these fees to add up! Even if your store only processes a few transactions a day, you could lose thousands of dollars in profit each year. With WooCommerce, however, you're not charged any additional transaction fees. This means you keep more money in your pocket.
Shipping costs and tools
Shopify does allow merchants to charge shipping fees and print labels from their account. It also includes discounted pricing from USPS, UPS, and DHL. However, in order to show live rates from carriers, you must have an Advanced plan, which comes at the hefty price of $299 per month.
WooCommerce offers an extension — WooCommerce Shipping — that also allows for easy label printing from your dashboard and negotiated discounts with USPS and DHL. In addition, WooCommerce allows you to display real-time shipping rates from carriers for only $79 a year.
One of the biggest differences to note, however, is that WooCommerce is all about supporting their community of entrepreneurs and small business owners. Though their core platform is completely free, they still offer additional resources and tools like WooCommerce Shipping at no cost.
When you're starting or scaling your eCommerce business, it's important that you keep as much money in your pocket as possible. WooCommerce helps you invest your money in the areas that will grow your business and make it the most successful.
Unlimited variations
Product variations are the options offered to customers for each product. For example, if you sell t-shirts, you might offer red, blue, green, and yellow in sizes XS – 3XL. The combination of colors and sizes would create 28 variations.
Depending on your products, variations can quickly add up. After all, you want your customers to be able to choose the right product for their needs!
Shopify limits variations on each product to 100. If you sell men's shoes that are available in three widths (narrow, regular, and wide), standard sizes 6-15 (including half sizes), and three colors, you'd have 153 variations. This would exceed Shopify's limits. However, with WooCommerce, you can offer as many product variations as you need.
Access to a close-knit community
Using WooCommerce means that you've joined a community of people who want to learn and grow with you. Every year, hundreds of thousands of developers and site owners meet up virtually and in over 400 cities around the world. Find out about WooCommerce meetups in your area.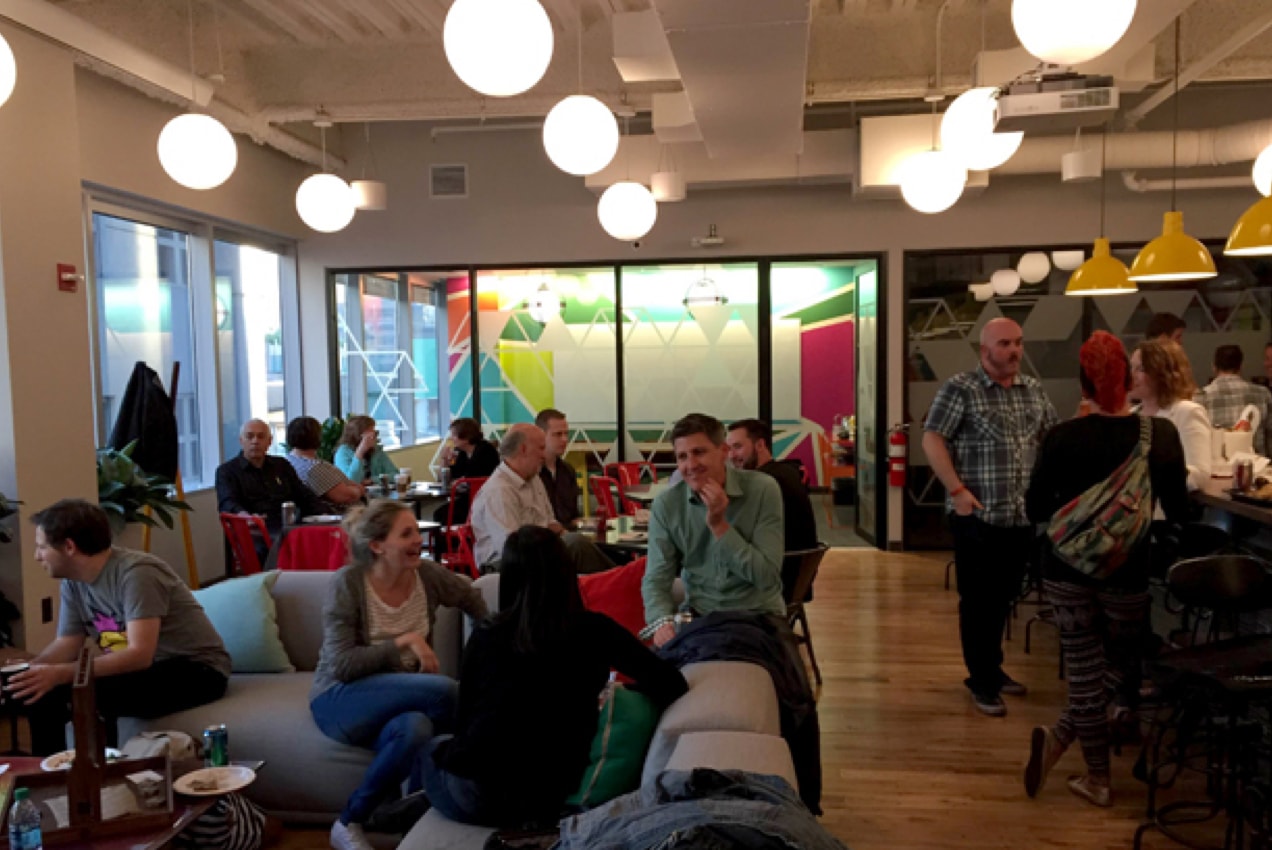 For each WordPress update, hundreds of volunteers contribute their time, simply because they're passionate about creating great software that powers the web. There are frequent Contributor Days, both online and in-person, where developers and users work together to constantly improve the platform.
This community is also behind the excellent support forums for both WordPress and WooCommerce. There, you can submit a question and get responses from a variety of perspectives. It doesn't matter how basic or complicated your situation is; someone's there to help you out!
WordPress is all about community over competition — they all want one another to succeed. So welcome to the WordPress family. You'll love it here!